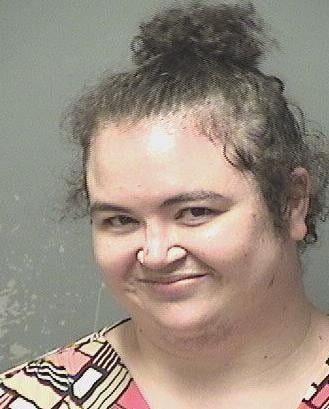 We have seen plenty of people arrested for impersonating police officers but Lisa Landon, 33, is accused of the fairly rare crime of impersonating a prosecutor to get her own charges dropped in Hillsborough County, New Hampshire.  It may have worked except for an expert who inquired if she was no longer needed for a competency evaluation on Landon.  It turns out the need may be greater than ever.
Landon was facing charges of stalking and possession of methamphetamine.  She then filed as a prosecutor in three cases to dismiss the charges in last November and December. This was done through the court electronic filing system.
She then allegedly got carried away with her new authority and filed an order falsifying a decision to waive filing fees in a lawsuit against Hillsborough County as well as an order on behalf of a relative to halt guardianship proceedings involving Landon's child.
She now faces one charge of false personation and six charges of falsifying physical evidence as well as indictments of burglary and theft.
Prosecutors are not mentioned in the state code but clearly fall under the "law enforcement" category:
104:28-a False Personation. – Any person who knowingly and falsely assumes or exercises the functions, powers, duties, or privileges incident to the office of sheriff, deputy sheriff, state police officer, police officer of any city or town, or any other law enforcement officer or investigator employed by any state, country or political subdivision of a state or country, or who wears or displays without authority any uniform, badge, or other identification by which such sheriff, officer, or investigator is lawfully identified, and with the intent to be recognized as such, shall be guilty of a class B felony.