Godiva chocolate's slogan is "Look, smell, listen, feel and taste that's what Godiva chocolate is all about." While "read" is not one of the senses, Kevin Fahey believes that "what Godiva is all about" is simple fraud. Belgium fraud. In his complaint, Fahey is suing the chocolatier for $74,000 after spending $15 on bars that read "Belgian 126" but are not in fact made in Belgian. In fact, the bars read "Belgian 1926" because that is the date of the founding of the company which has factories in both Belgium and Pennsylvania.
Fahey insists that this is a "massive fraud" since "The reasonable consumer would interpret this to mean to the contents are made in Belgium."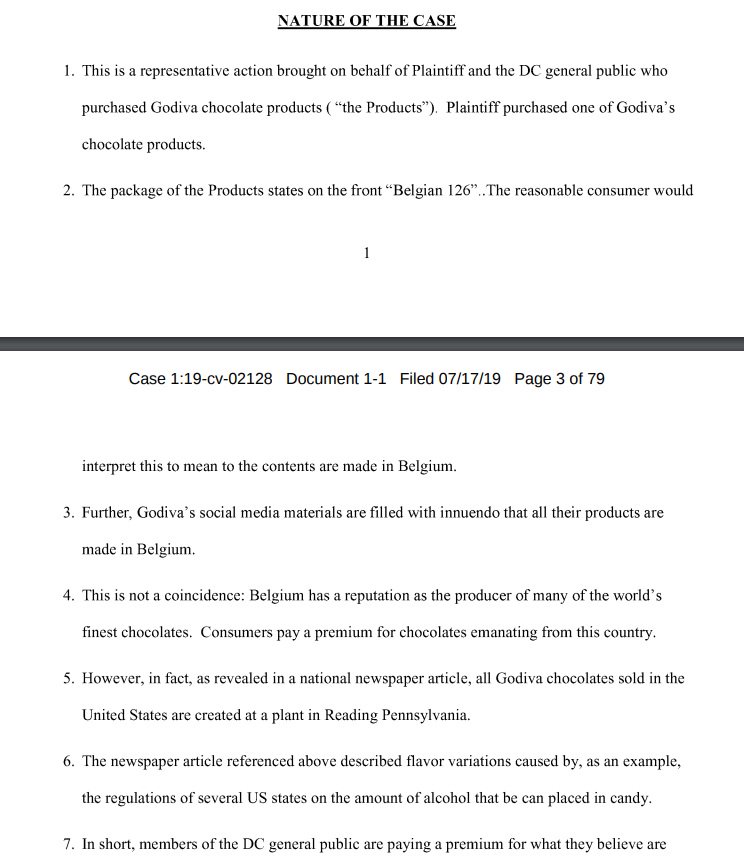 His theory is that people are paying a premium for non-premium chocolate.
This is a lawsuit that is certain to end in a bitter dismissal for Fahey, who should try to get the key language correct in the complaint if he is asserting that it caused a massive fraud.
However, the company is facing a more serious circuit split now on a different issue involving its credit card practices. In Muransky v. Godiva Chocolatier, Inc., the Eleventh Circuit ruled that consumers have standing to pursue claims for violation of the Fair and Accurate Credit Transactions Act's (FACTA) "truncation" rule against Godiva. Merchants are prohibited from printing "more than the last 5 digits of the credit card number or the expiration date" on a receipt. This is a huge fight over standing with the Second, Seventh, and Ninth Circuits on the other side.