As apparel company Dhvani displays huge images of Trump being assaulted in Times Square, Barbra Streisand has added her own violent commentary with an image showing Trump impaled on the heel of Speaker Nancy Pelosi. Streisand considered the violent bloody image to be worth sharing. For those who have long objected to Trump's rhetoric as violent or inciteful, there seems a tolerance for violent imagery targeting Trump or conservatives.
Barbra Streisand✔@BarbraStreisand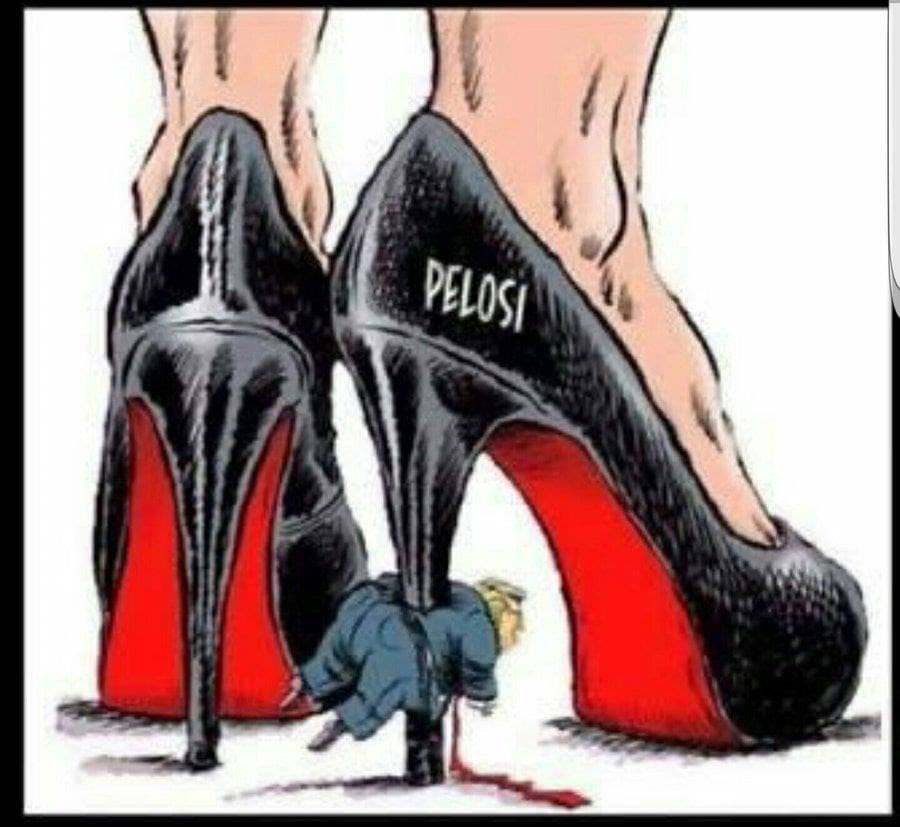 Streisand has also called Trump the "moron-in-chief".
The point is not to excuse Trump's rhetoric that I have long criticized. However, critics cannot have it both ways. If Trump's tweeting of violent images is wrong, so are these images by Streisand and Dhvani. Yet, the coverage is only a fraction of that involving Trump's prior tweets.